Saturday, October 1, 2022
Kate unleashes a deadly AI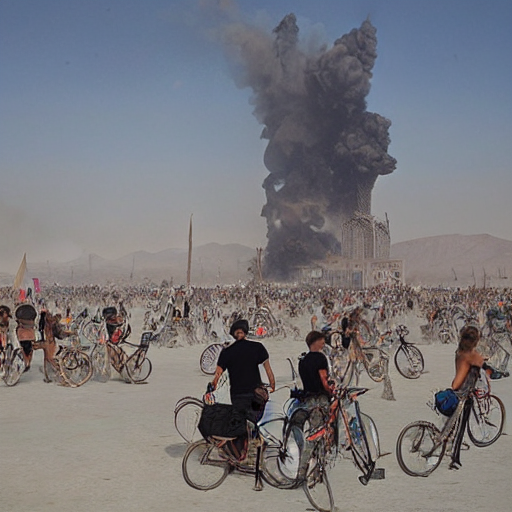 The
internet
has been taken by storm. A blitzkrieg of automatically generated images has flooded social media from
IRC
to
Instagram
. Over the past couple days #wetfish has been completely taken over by users using artificial intelligent neural networks to create stunning and bizarre works of art.
Saturday, October 16, 2021
Fishy Quotes Without Repeating!!
Finally after years of people bitching on
IRC
and over a year and a half since
this issue
was opened on
GitHub
,
rachel
spent an hour of her precious time fixing fishy's quote database to prevent displaying repeated quotes.
Rothen
was first to jump in and test the new and improved functionality in #botspam.
23:01 < Rothen> !quote rothen
23:01 < Rothen> !quote rothen
23:01 < Rothen> !quote rothen
23:01 < Rothen> !quote rothen
23:01 < Rothen> !quote rothen
23:01 < Rothen> !quote rothen
23:01 < Rothen> !quote rothen
23:01 < fishy> [#2988] [2020-12-22 @ 16:00] <Rothen> Do Jewish girls not have buttholes or something?
23:01 < fishy> [#2580] [2018-10-03 @ 11:14] <@Rothen> I love finding out that girls have committed sexual violence against me.
23:01 < fishy> [#2036] [2016-05-17 @ 10:14] [Score: -1] <fishy> Rothen butt a butt at rachel.
23:01 < fishy> [#2029] [2016-05-15 @ 03:49] [Score: 2] < Rothen> Mmm, getting a blowjob while IRCing.
23:01 < fishy> [#3050] [2021-03-14 @ 03:11] [Score: 1] <rothen> DST IS A LIE AND WE SHOULD ALL IGNORE IT
23:01 < fishy> [#2813] [2019-11-16 @ 00:57] <@Rothen|m> Hey, I've got laid by whiteknighting a 4chan camwhore.
23:01 < fishy> [#3166] [2021-09-16 @ 18:33] <Rothen> Tap the strategic cum reserve
Sunday, May 23, 2021
The Floof Saga Continues
The dust has settled.
Woodcat
and the
femboy
have left wetfish over the
floof
drama.
Woodcat
even deleted her wiki page. No more jiggling rabbit booty.
Sad
.
Frob
and
Qwan
haven't been seen in days.
kate
made a poll on the
forums
asking if
floof
should be banned, but after a vote of 5 for and 8 against banning, she decided to ban him anyway.
Floof set up his own channel,
#flooffish
where he and his fans could chat without bothering everyone else in freefish. Then floof ban evaded in freefish and was faced with a 72 hour ban for violating the server rules. Acknowledging that he had broken the rules, floof voluntarily disconnected.
Ceph
came back the next day and removed
kate
's power along with all the bans.
Saturday, March 6, 2021
Scheduled Maintenance
Wetfish is moving to a new server! This evening our main website, wiki, and forums will be temporarily shut down for maintenance. Only our websites will be impacted. IRC, Matrix, and Mumble will all continue operating normally.
What's happening?
Over the past few months our dev team has been updating all of our projects to run inside docker containers. This makes it much easier for people to contribute to our projects. Instead of needing to manually install and configure nginx, mysql, php, etc. you can now simply run `
docker-compose up
` and get your own copy of any Wetfish project.
Thursday, March 4, 2021
Flooffest 2021
Today
Floof
was floofing around harder than normal, and successfully trolled
Kate
into engaging with him all day in spurious, mutually-infuriating arguments. It started this morning with an argument about the nature of opposites, where floof claimed that
carpet
is the opposite of floor
tiles
. Kate hit back with the
counter-memes
, and all this eventually devolved into a couple hundred lines of /topic spam, with both participants spending upwards of ten minutes spamming up-enter in an ongoing pissing contest.
When asked to moderate his channel,
ceph
had this to say:
23:21 <+Ozmiander> Ceph
23:21 <+Ozmiander> Moderate your channel duder
23:22 <@ceph> floof and kate are doing a performance piece for us
23:23 <@ceph> It will go down in the anals of wetfish history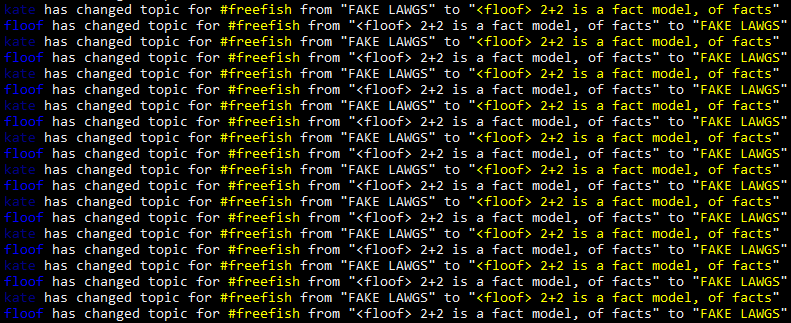 Exactly the kind of quality content #freefish is known for
Tuesday November 11, 2020
Bot...or not. Weazzy gets pwned!
This week in Wetfish news, Weazzy's bot got got by the Rot.
Rothen, scoffin at Weazzy's bottin', soon had Weazzy frothin', as it was discovered by the noob pro(amateur)grammer that they still needed to #learn2code.
Weazzy, showing an impressive mastery of the 513,597 wetfish chatrooms (as of 11/11/20 9:56 AM PST), instantly knew which chat Rothen should have performed the bot test in.
After shrugging it out, Rothen went back to waiting for a hotel maid to walk in on him masturbating.
More to come soon.
Monday, September 21, 2020
Advances in Mumble, all around!
This weekend, at least a dozen people were on the Wetfish
Mumble
server! The giant Wetfish mumble party was lots of fun for all involved, involving such topics as "Why aren't we playing Among Us?" and "No u" and old
4chan
memes from circa 2004. (Regarding which, may Longcat rest in peace.)
Also, the Mumble software is making significant advances. Their
GitHub
shows a change to the echo cancellation bits of the software, which is due to roll out with the release of Mumble 1.4. It should work already if you're a big enough
nerd
to compile the source yourself, but if you're not, just wait for the next major update. Hopefully, gone will be the days of having to put up with horrid feedback when more than one person on a laptop tries to talk at the same time.
So feel free to join us, especially once the new version of Mumble comes out. There are, pretty consistently, six or eight people hanging out on the Mumble server, and you can usually find someone with whom to chat.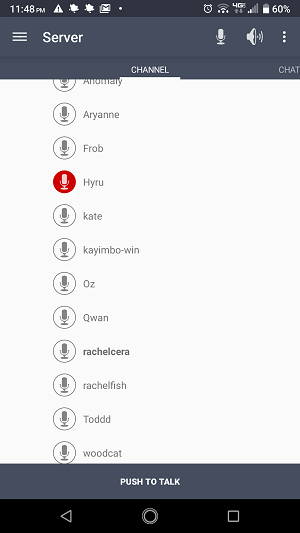 Look at that full chatroom!
Friday, May 26, 2020
Wetfish Life Sciences Hits 100 Million Points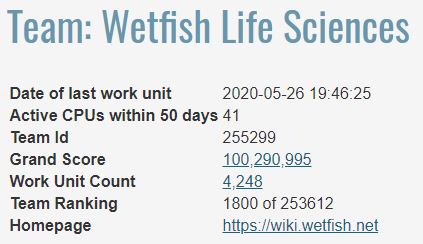 1
0
0
,
0
0
0
,
0
0
0
P
O
I
N
T
S
T
O
P
2
0
0
0
T
E
A
M
S
Way to go, guys; we've beat out literally thousands of well-established teams, and helped reshuffle the entire
[email protected]
team pool (which needed a bit of refreshment).
M-C
is still far and away in first place, with two GPUs dedicated to the purpose.
Girvy
,
devnill
,
Ozmiander
, and
Kitlero
are all rather closely vying for second in the race to donate the most FLOPS.
Rothen
,
woodcat
,
kate
,
Shikamaru
and
Zero-One
are well behind those with nicer desktops, but are still doing what they can for science.
(Nobody is entirely certain who Zero-One is, but we just roll with it.)
Kayimbo
, for whatever reason, keeps erroring out most of the work units he gets and nobody can figure out why. :? If anyone intimately familiar with
[email protected]
reads this, you should hop on
IRC
or
Mumble
.
The team's total folding power has diminished a bit of late, perhaps because it makes less sense to run your GPU as a space heater during the hot months of the year. Nonetheless, we fold away, in the hope that our efforts can help research a way to end this virus.
Friday, May 15, 2020
cannonfodder.wetfish.net Rises from the Ashes!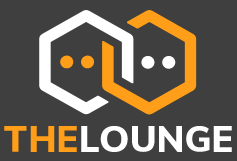 One of our
IRC
servers, cannonfodder.wetfish.net, died about a week ago, but was restored today thanks to the work of a new Wetfish user named
taegan
. Thanks to her hard work, the
web chat
is fully functional again, as is the IRC node. It's running on an updated version of the IRC daemon, which we anticipate rolling out to the rest of the IRC network soon™.
Thank you for flying
Wetfish
, your source for all of your
Internet
socialization needs. Moreover, thank you for your excellent work, taegan! We really appreciate it and are glad to have you around.
<taegan> im just happy to help, i haven't felt this fulfilled in a long time
Saturday, May 9, 2020
cannonfodder.wetfish.net dies
We had some issues with the
IRC
a couple of days ago, with a bunch of users quitting with the message "server shutdown," followed by several people who used bouncer accounts intermittently connecting and reconnecting to the point that it spammed the chatroom. It turns out that the VPS hosting one of the Wetfish servers was discontinued, and all services running on it are no longer functional.
Unfortunately, this means that the
web chat
is no longer functional for the time being, with no ETA for service restoration. For the moment, you'll need to use a dedicated client to access the chatroom.
Wetfish user SourCandy, AKA
xaos
, immediately up and quit IRC over the lack of Web chat, only to return less than an hour later.
Tuesday, May 5, 2020
Wetfish Life Sciences Breaks Top 3000 Teams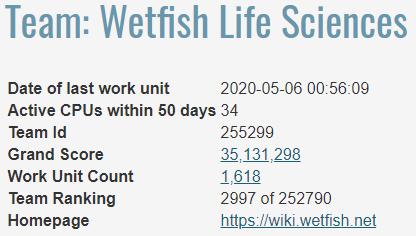 W
e
m
a
d
e
t
h
e
t
o
p
3
,
0
0
0
a
l
l
-
t
i
m
e
f
o
l
d
i
n
g
@
h
o
m
e
t
e
a
m
s
!
Thanks to Wetfish user
M-C
, our
[email protected]
team has been gradually recruiting and growing our folding power. We've beat out Wikipedia, FedEx, and even Slashdot, amongst many others, as we claw our way ever higher in the rabid pack of folders. Even though some people have had trouble getting the bonuses, together we've folded a lotta frickin' proteins!
Significant contributors include:
girvy
rothen
kate
Ozmiander
woodcat
devnill
quicksand
kayimbo
shikamaru
hanna
kitlero
You, too, can help! Head over to the
[email protected]
page to learn how!
Monday, May 4, 2020
Doomfish Hits the Forums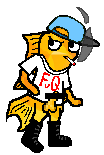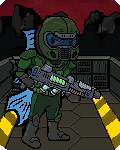 A couple of years back, wetfish users
hanna
and
redheron
made some awesome pixel art for the
Wetfish forums
, but the process for adding new items to the forum was so tedious nobody wanted to do it. Last Thursday, local programming guru
yam
braved the jungles of the item creation interface and the Doomfish items became a reality for all of our shitty pixel avatars to enjoy!
The Doomfish's items bear expense proportionate to their extreme coolness; the plasma rifle, at 36,000
coral
, is by far the single most expensive item in the forums. Because of this, there has been a massive uptick in posting by users hoping to afford some of the awesome.
We also had the recent addition of the wonderfully-irreverent shirtcocker, who sells some fuccboi-themed items as well as his ex's clothing. His
glorious pixel dick
, though technically an item in the database, is not for sale as there isn't presently a way to get an item to match an avatar's skin color. That functionality may be in the works, though! Stay tuned!
Tuesday, April 28, 2020
Wetfish Captcha is Added to the Forums and Wiki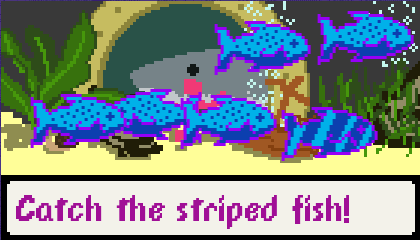 Introducing the amazing new
Wetfish
captcha
!
Thanks to the efforts of
woodcat
and
yam
we finally have a way to keep out spammers without selling our souls to
Google
. Most people have no idea that Wetfish is constantly at war with
spammers
, but over the years thousands of bogus users have signed up on the forums trying to shill their lame merch.
Woodcat started working on the Wetfish Captcha last year after Google reCAPTCHA v1 was officially shut down. He wrote all of the code and made that delightful pixel art. Over the past couple weeks the captcha was finally implemented into the forums and wiki by yam.
Good job, guys! Your continued efforts help keep our users protected against giant megacorps like Google. Fuck
the man
, man. If I trust anyone to shut down rather than comply with a national security order, it's
rachel
.
Saturday, April 25, 2020
Wetfish Life Sciences Team Overtakes Wikipedia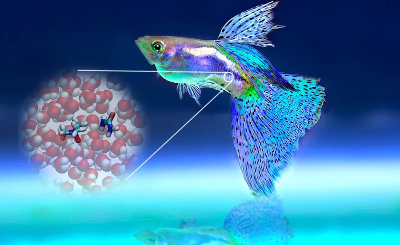 In case you hadn't heard, Wetfish has a
[email protected]
team thanks to
M-C
! Starting from nothing within the past month, we last week broke the top
5,000
4
0
0
0
b
i
t
c
h
w
h
a
t
teams out of ~250,000. We've been increasing our numbers and now apparently have more total hardware power than the venerable Wikipedia team. We overtook them some time yesterday and our lead is only gaining, largely thanks to the badass graphics hardware of a user named Girvy. If you're interested in helping, head over to the page for team info and get started doing SCIENCE!!!
<M-C> FaH will probably have done more computation from recent activity soon than its ever done in aggregate in the past 15 years
<M-C> [email protected] overall already has more Tflops than not only the next planned fastest supercomputer, but the one after that also
AND WETFISH IS PROUD TO BE A PART OF IT
<M-C> yeah I guess were gonna spank wikipedia
Friday, April 24, 2020
Woodcat's Dream Dies

Yesterday the featured item on the
forums
was a
washing machine
and
woodcat
wanted in on the action. He made a
post on the forums
begging for coral which was fulfilled in minutes.
Rachel
jumped into her washing machine and eagerly awaited a spinning washing machine party, just like the good old days of
harbl hotel
.
Instead of purchasing the glorious washing machine item that he could now afford thanks to the generous donations of
Ozmiander
and
nicefish
, woodcat spent the rest of the night watching
Lord of the Rings
. Totally missing out on his chance on becoming the owner of the most expensive item on the forums.
"Today we mourn a great loss. Truly hope has died for us all." ~
Woodcat
talkin' about himself
02:30:27      woodcat | ddd
02:30:46      woodcat | i missed the washing machine because i was watching lord of the rings
02:30:59      woodcat | i didn't expect any donations so i gave up hope
02:31:39      woodcat | this day will be known as the day woodcat missed out on his washing machine dream