Thursday, May 31, 2018
Normemes, have the Social Media gone too far?
Normies love
FB
. Normies love stale
meme
. Introducing, the
brand new
apparently already existing
N
o
r
m
e
m
e
s
.
Any
meme
stale enough that it brings up nostalgic feelings, yet bad enough form to include a horrible font, lots of white borders and potentially 1 to 5 watermarks.
Did you see any horrible, Normemes this week? Come tell us about it on the
IRC
!
2 Normeme examples: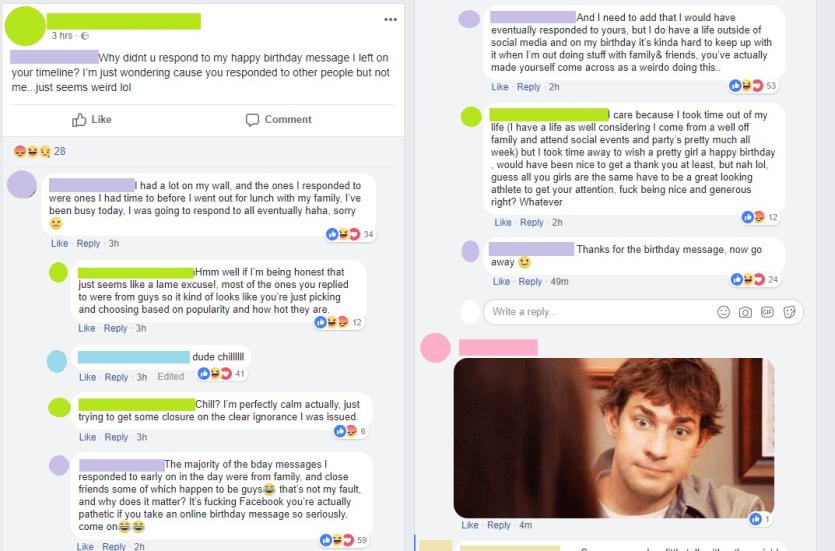 WetFish Wiki News... Ya dun know.
Monday, May 28, 2018
Guess who's back?
After a short AFK period (~3 years of being MIA & forever idle on
IRC
),
Grimnir
is back!
Here to re-inforce the wetfish crew once more, and to defend his spot in the
top 10 most edits
on the one and only
wetfish wiki
.
To prove that he
m
e
a
n
s
b
u
s
i
n
e
s
s
, he has brought a
small gift
, which would have been relevant about 3 years ago:
Tuesday, January 9, 2018
SSL cert expiration
Last night wetfish's various SSL certs expired, but our intrepid Rachel awoke in the middle of the night and fixed it in mere seconds. Unfortunately the anti-anarchist faction took advantage and infiltrated the IRC.
Friday, October 14, 2016
Denice's features being reimplemented
Today
rachel
began the process of reimplementing the
denice
features that people actually cared about. !biggerrainbow is already back and more are on the way.
Thursday, October 13,2016
DENICE: GONE FOREVER??
<radheron> lq what happened to denice
<lq> updated a dns record 2 days ago and it still hasnt propagated
<radheron> is she gonna be ok 
<lq> radheron: discontinued
<radheron> oh noooooooo
R
I
P
D
E
N
I
C
E
Tuesday, September 27, 2016
PAINS
What was
banned again
for being an asshole. Apparently asking people to not constantly yell profanities in capslock makes us
SJWs
now. In his usual melodramatic tone,
what
edited the wiki with his
f
i
n
a
l
w
o
r
d
s
: "Free speech is dead. Get out now"
I did that weeks before you banned me. Your ops turned #wetfish into a SJW hugfest hellhole where fun doesn't exist. Pretend they didn't if you want, I'm not gonna come back if you unban me this time.
<3
to my friends here
-what
Thursday, Sep 8, 2016
Anal Epiphany
Today the netizens of Wetfish had a collective anal epiphany when it was determined that
FrobtheBuilder
is the most famous user.
Monday, July 4, 2016
so stoked
Saturday, June 25, 2016
topkek_2003 goes rogue
Jun 26 01:17:21 <topkek_2003>    hey rachel, make sure you make a livestream link when you an hero
Jun 26 01:17:31 <rachel>    topkek_2003: wtf
Jun 26 01:17:33 <topkek_2003>    rachel, KILL YOURSELF
Jun 26 01:17:41 *    topkek_2003 has quit (Killed (rachel (abusive behavior)))
As a result, topkek has been brainwashed to pull its data from #wetfish only. R.I.P. evil prince
we will prevail -- topkek_2003, seconds before being killed by rachel
Also,
Rossthefox
came back from jail:
* Rossthefox ([email protected]) has joined #ross
<denice> Hello Mr. Ross
<Rossthefox> Hello Wetfish
<Rossthefox> Just heard about a glorious event that happened in Orlando where a ton of faggots got gunned down
<Rossthefox> Shit should happen more often
<radheron> holy shit
<Rossthefox> What
<radheron> you're back
<radheron> we missed you :O
<Rossthefox> Well yeah
<Rossthefox> I was in jail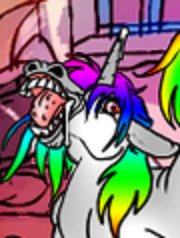 goodnight sweet prince ;n;7
Last night, notorious
IRC
spammer
what
was glined for an hour after spamming
biggerrainbow
with unicode spaces. Then
rachel
had to go
sleep
so she left
RadHeron
in charge with a good ol' +o. After returning to
#wetfish
,
what
saw the Heron's new found abilities and threw a temper tantrum. Like a moment of clarity, suddenly he understood the warning
jakncoke
foretold. Wetfish has been conquered by... SOCIAL JUSTICE!!
A transcript of the event follows:
        <what> if radheron is gonna be allowed to ban people then im gonna have to go full jakncoke
        <@radheron> actually what rachel gave me ops specifically to ban you
        <@radheron> so 
        <@radheron> go for it
        <what> then god is dead
        <what> bye
        <Fiolina> see ya!
        * what ([email protected]) Quit (Quit: Leaving)
        <@radheron> wow rip
In a rare twist,
what
even edited the wiki, leaving his "
f
i
n
a
l
w
o
r
d
s
" :
GOD FUCKING DAMMIT
~ what
GOD DAMN FUCKING SJW'S FUCK I'M SO TRIGGERED
~ emilypi
Saturday, June 4, 2016
Rachel loves butts!
ZebZeb's butt confirmed for driving Rachel crazy XD
"500 at least, fine like sandpaper" -Rachel
Tuesday, May 10, 2016
Automated Agriculture of the Future
These awesome individuals at the MIT Media Lab have decided to use robots to grow and monitor food. Check out the official
MIT Open Agriculture
page as well as this cool
TED
talk.

IP ADDRESSABLE BROCCOLI
If you love plant stuff, be sure to check out the
Permaculture
, and
Garden
pages here on wetfish!
http://www.popsci.com/edward-snowden-internet-is-broken
Not trying to sound liek a
hipster
or nothin, but wetfish used encryption
BEFOER
the snowden leaks. yea
we're the best internet on the internet
8]
Sunday, March 27, 2016
what dis
Saturday, March 26, 2016
Animeland
[animeland coming up!!]
[adventures with carl]
Saturday, March 19, 2016
LibrePlanet
[omg snowden]
[nerdy nerdness]
Saturday, March 12, 2016
StarFest
[something something starfest]
[devnill is ice king]
[anarchy propaganda etc]
[amazing sans cosplay]
Monday, February 29, 2016
Happy leap year!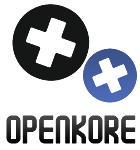 It's leap year this year and the
OpenKore
project is leaping into Git! OpenKore has been using SVN for over a decade and the project's development was stagnated for years. Lacking serious direction or any project management at all, only small features were added between 2010 and now—new packet support only added when protocol changes would break kore completely.
All that's going to change now. Stay tuned for the gutting of OpenKore's horrible AI system and replacement by modular plugins.
Monday, February 22, 2016
Hitler had a micropenis!
We all know Wetfish loves
dicks
, and everyone always loves talking about Hitler's dick so here's some great Hitler-Dick news!
According to Discovery and a new book,
Hitler
had hypospadias.
"Hypospadias is a condition where the penis is abnormally small and often the sufferer has to urinate out of a hole at the base or underside of the shaft, rather than the tip."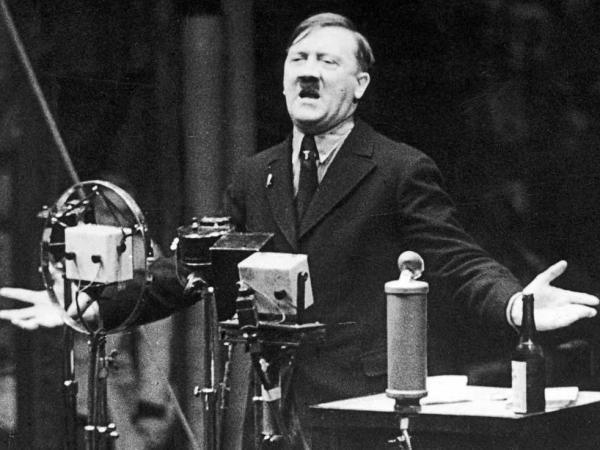 Neat!
Monday, February 8, 2016
SOCIAL UPHEAVAL!!
Your complaints have been acknowledged! Several users in wetfish irc have been reported as "negative," "miserable," "conversation dominating," and "attacking when being complained about." The admins have expressed frustration with their lack of direction. Rachel has heard your prayers and even now is working on writing a new
wetfish code of conduct:
<@rachel> yeah no I'm going to write a code of conduct and put it on the wiki and if people want to be democratic they can make suggestions
Prepare yourselves, #wetfish. A new age of Moderation is coming.
Sunday, February 7, 2016
Sous vide party
Today devnill cooked ribs in the sous vide he made. It's super fancy hackersauce. Anyway, the usual bunch of people came over and we watched
History of Japan
and
Govt Knows
.
Saturday, February 6, 2016
The new speak in town
Have any of you recently seen any examples of doubleplus ungood
newspeak
? We at Wetfish want to collect examples of words that say one thing but mean another that are out there in the world. Don't crimethink and be sent to a joycamp where you'll be unpersoned, instead do your duty to BB and ingsoc and add examples you find to our
newspeak
page!
Friday, February 5, 2016
First Perfect Tame on Arkfish!
RedHeron rescued a level 120 Doedicurus from getting eaten by a T-rex, took it home and kibble-tamed it! Meet Tikal: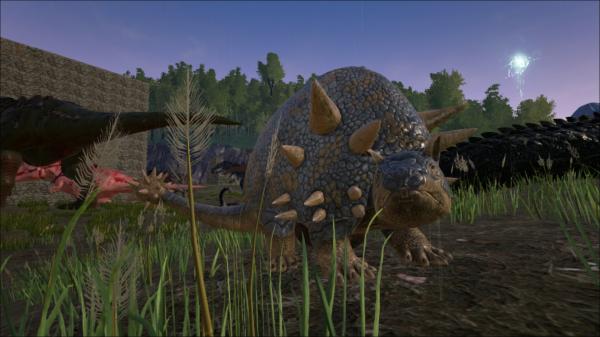 Thursday, February 4, 2016
Compact Discs are the Future
Wednesday, February 3, 2016
Ross Update
<neilk> what is ross whining about on twitter
<neilk> doxx?
<redheron> hahahahaha
<redheron> we found out who he's talking about when he talks about his landlord and his doctor
<redheron> its his stepdad and his mom respectively
<redheron>
http://static.inky.ws/text/1302
<doge> can you believe he's been telling the truth about going out to eat with his landlord and doctor the whole time
<doge> what kind of world is this
Tuesday, February 2, 2016
Uninstall the Facebook app for better battery life
We all knew facebook is shit already, but it looks like there's
a good reason
to get it off your phone for good.
Monday, February 1, 2016
#anime
The
f
i
n
a
l
e
of Jojo's Bizarre Adventures: Stardust Crusaders is tonight!! holy shit guys
but Part 4 doesn't come out until april ))):
..what am I gonna replace it with, you ask? oh I got somethin weird for ya in the meantime ;3 just u wait until next monday!! :V
Sunday, January 31, 2016
I got nothing, here's a kitten.
Saturday, January 30, 2016
Ark Server Officially Changes Hands!
Pstraw has decided that
Ark
is not for him, and official ownership of the server has transferred to Voice! We haven't managed to break arkfish.net yet so everything is mostly the same, however the experimental server might be switched to Survival of the Fittest mode. We'll see :V
Furriday, January 29. 2016
lol
<Rossthefox> So you've given control of the news page to a furfag
<Rossthefox> Good fucking job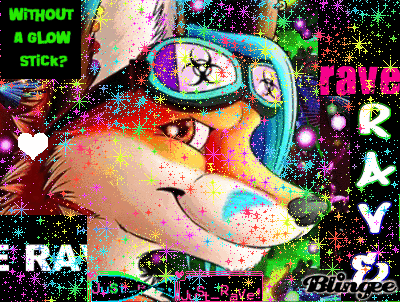 Thursday, January 28, 2016
BREAKING NEWS!!!
Wednesday, January 27, 2016
Snowden-sama is gonna be at LibrePlanet 2016!!
Wowie you guys, what more could we have ever dreamed of?
http://www.fsf.org/news/edward-snowden-will-kick-off-libreplanet-2016-in-cambridge
ps: Rachel is no longer updating the news in preparation for the
new wiki markup engine
. If anyone else would like to take over... feel free!
Friday, January 8, 2016
Lazy dinner party
Today there was a lazy dinner party at
Fish House
! The usual Denver team showed up and everyone brought premade food. There was even a smoked turkey provided by pstraw's job.
Thursday, January 7, 2016
Free drugs for free software
Today
Rachel
bribed
Pstrawberrie
with
weed
for releasing the arkfish source code under a
Free/Open Source license
. Also she helped him with a bunch of stuff like getting data from APIs and filtering it before being displayed on the website.
Wednesday, January 6, 2016
The birth of Arkfish
Pstrawberrie went all out, buying a domain name and making a little node app with real time updating server stats.
Tuesday, January 5, 2016
Ark server crashes again, new wiki page though
...
Monday, January 4, 2016
We have a map!
Today
Sam
had the idea of making a
map
for wetfish members. Please do not add anyone before asking them first!
Sunday, January 3, 2016
Fishmas gifts delayed again
Rachel was unable to get some of the supplies needed to finish the Fishmas gifts this weekend due to her tire popping over the holidays. Look for your gifts in the mail later this month... sorry for the delay!
Saturday, January 2, 2016
Wetfish starts playing Ark
A couple days ago
micd
introduced Wetfish to a game called Ark. It's like minecraft with dinosaurs. Unfortunately the old server everyone was playing on went down and
pstrawberrie
had to register a new one at some game hosting company.
Friday, January 1, 2016
The start of Sober January?
Apparently devnill is doing a thing called Sober January. But why? It doesn't even rhyme.