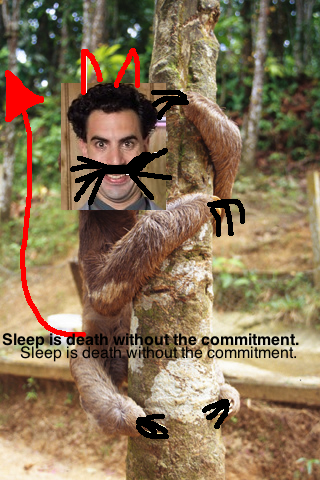 An artists depiction of a walrus.
The Walrus, also known as "walrusing;" "walrused and confused;" "meeting the walrus;" or simply "walrused out, man" completely inhibits the ability of a person to function in a traditional way (e.g. with their butt.) A further example:
Atomic
may as well have been walrused all across the floor when trying to build this page.
Some Points About The Walrus
•Riding the walrus is normally the first step in a string of bad decisions.
•
Squid
is known for being BFF's with the walrus.
•Some people collect
portraits of the walrus
, because you gotta catch them all.
•The Walrus is actually a sentient being that can sense when users eat ambien and then visit them.
Walrus Sightings
This election he provided some political commentary on
Reddit
:
"F ifjaiiifif if walrus HE emtnoi
I do not knotttttttttttttt knowwwwww
BOth of the candidates arewe berwwr boring. Youuuuuuuuu youa veh ve have my responsiblility to make me not watchin gthisese debates. BOooooooooth coandidateas candiddattes talk about economy tax cuts power solar coal big birrrrrd. THE BIG BIRD . Must ahver muster in the mopwer. I have not a vi eo vi ce vice presidentil. WHNE>???.... fjowh fleur debates.. ffffffffffffffffrmonye. romney. romney. romney. Obama. Obama. We aree obma eor n. This Nation. M/. #_________________
Middlw calassssssss annnnnd schools. biebigbirdbigbirdbigbirddog I have not moderatorr to worknbk for me is htis right"
A collection of encounters with the walrus